Integrating the eclipse in Scorpio & the phenomenal Sat-Jup conjunction in Capricorn, we have the Full Moon in the opposite section of sky, in sidereal Gemini, Ardra nakshatra. This Full Moon is also called the Long Night Moon or Cold Moon as the Moon will be up in the sky for total of 15 hours 27 minutes. All you moon lovers, this is the time to exercise your photography talents, albeit the chill winds
.
The star space of Ardra, ruled by Rudra is of particular importance. Ardra-Mula was the axis of the eclipses that took place last year this time setting off a cascade of events that led to the outbreak of SARS-CoV2 & Covid-19. In this star space, Rudra hunted & killed Brahma disguised as a deer. Rudra then howled & wailed over the kill. From his teardrops that hit the Earth, emerged new life. It is like the flood that destroys the old yet leaves the soil fertile due the sediments it carries. See the parallels between the entire year of 2020 & emergence of new life from those teardrops? I expect this Full Moon to help us integrate 2020 & our lives in retrospect, w.r.t, systems of governance, ideas, ideologies, egos & ego-battles, philosophies, theories, conspiracies, opinions, respecting & tolerating others philosophies, things we want to purge & let go, things we want to create, & the new
.
This full moon, which is in the India lunar month of Margashirsha, is celebrated as Datta Jyanti, the birth of Dattatreya, the combined incarnation of the trimurtis, Brahama, Vishnu & Shiva as one divine being. Dattatreya symbolizes the equal importance of creative forces (Brahma), purging or destructive forces (Shiva) & organizing forces (Vishnu) to be realize the Kala Purusha or the divine being incarnated in time – which is each one of us. We are often exercise one muscle more than the other – some are busy creating but do not pay much heed to what goes into maintaining or serving our creation; some of us are driven by purging / destroying / transforming/ deconditioning but do not participate in creation or organization of society; while some of us are busy organizing our homes & community like an obsessive compulsive disorder (OCD) without participating in anything else
.
Generally, the Indian lunar months are named after the nakshatra in which the Full Moon most likely will take place. Since, this month is named Margashirsha, it is intuitive to expect the Full Moon to take place in the nakshatra of Mrigashira, but this time around, we have the Poornima in Ardra
.
In Sri Lanka, this day is called Unduvap Poya. On this day in 3rd century BCE, Sangamitta Theri, daughter of Emperor Ashoka, arrived in Sri Lanka with a branch of the Bodhi tree in Bihar under which Buddha attained Nirvana or Enlightenment. This sapling planted then still survives as the oldest living human-planted tree in the world. It is interesting to reflect upon the life that blossomed from merely a branch & the new life that arises from Rudra's tearsdrops that hit the Earth like rains. This day also marks the initiation of Buddhism by Arahat Mahinda Thero in Lanka. This Full Moon is also the time the Chinese Moon Goddess, Chang'e is celebrated. The Chinese mythology is that she lives on the Moon with her rabbit, Yutu
.
Some of you stargazers might have noticed the Kala Sarpa – all planets between or joined the lunar nodes Rahu & Ketu.  This will continue till Mars crosses Rahu in Taurus and enters Gemini on April 13th, 2021 – except when the Moon is travelling from Gemini to Libra – which is a couple of weeks every month. We tend to make Kala Sarpa more than what it is. Whenever Kala Sarpa is in place, there is a tendency to feel confused, like we did during the earlier months of the pandemic lockdown. Yes, we had Kala Sarpa in place every 2 weeks then too. Notice I used the word 'feel' because that's what confusion & fear is – it is a feeling and you can always get a handle over your feelings if you get grounded in day-to-day work that needs to get done
.
For most of us, the necessary grounding can be easily achieved by being anchored in the organizing principles or the Vishnu principles of life. These refer to carrying out your karmas or daily responsibilities in a dharmic fashion (with integrity). For those of us who meditate & have a spiritual practice, this is a good time actively participate in Jnana Yoga – reading & reflecting on scriptures, studying astrology, engaging in philosophies, & practicing tolerance for others' opinions & philosophies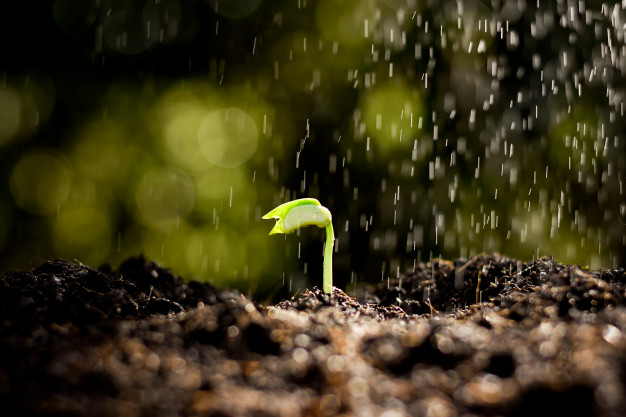 .
To get a consult or to understand the organization of your inner star space, write to me at malini@cosmicartandscience.com or visit cosmicartandscience.com
#SARSCoV2 #Covid19 #Ardra #Arudra #eclipses #teardrop #Dattatreya #Brahma #Vishnu #Mahesh #Shiva #coldmoon #kalasarpa #gemini #Rudra #avatar #datta #jayanti #dattajayanti #Changemoon #UnduvapPoya #Yutu #ChineseGoddess #Margashirsha #eclipses #Saturn #Jupiter #conjunction #nakshatra #longnightmoon #moonphotography #photography #moonlover #poornima