This Amavasya takes place in the constellation of UttaraAshada (UA) in Sagittarius (Sag). UA bridges Sag to Capricorn (Cap). Ruled by Vishvadevas, this nakshatra is characterized by its ambitious nature & also by a delayed or later (but definite) victory brought about by steadfast perseverance. Mythological story of Daksha's several failed attempts to procreate & populate the earth before finally succeeding, gives us an insight to the nature of this nakshatra. Expect delays or reiterations of projects started in this new moon cycle before achieving completion. Like a nine of wands energy in the Raider Waite tarot deck. The ambitious nature of Sag & UA also indicate possible power struggles – & delays due to these struggles. On a collective level, we are all feeling the heat of U.S. politics. Needless to say, the political structures may undergo a few iterations, before we arrive at something that works for everyone; maybe the treatment for covid too. We already have the virus continually mutating – undergoing reiterations to get to its next virulent strain
.
Sag side of UA gives us the hope, optimism & motivation (Jupitarian themes) to keep reinventing the wheel while the Cap side of UA gives us the necessary perseverance, commitment & practicality to pursue our goals (Saturnian themes). These qualities are what distinguish those that achieve success on their own accord – something we need to inculcate in the youth. The energy of UA has been in focus since Spring of last year when Jupiter, Saturn & Mars were conjunct in this nakshatra. Saturn has been in this nakshatra for an entire year & now we have Pluto, Saturn, Mercury, Sun & soon Venus to join in this star space. What does this tell you? Get ready to edit & reedit the script of your life till you get it right – 'perseverance' is the key and should be your mantra this month. Since this nakshatra is symbolized with an elephant's, tusk, invoking Ganesha to remove obstacles in your path will be beneficial.
.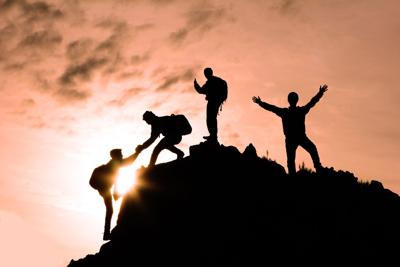 Soon after the new moon, the Sun transits into Capricorn which is celebrated across India as Makar Sankranti, Pongal & Lodi. Originally, Makar Sankranti, literally, transit of Sun (Sankranti) into Cap (Makar) also coincided with Uttarayana or winter solstice – hence, the celebration. Contemporary India now celebrates Makar Sankranti/Pongal as a harvest festival. Western India, in fact, celebrates the kite festival on the same day as a means for the community to unite together
.
Above anything else, it is important to remember to come together as a community especially when external forces are engaged in power struggles, actively trying to divide & polarize people. The more tolerant & non-dogmatic we are of each other's opinions, the better chance we have to create a whole life for all of us
.
To get a consult or to understand the organization of your inner star space, write to me at malini@cosmicartandscience.com or visit cosmicartandscience.com